Elevate luxury retail operations with seamless

w

orkforce management
Unlock the full potential of your luxury retail brand with tamigo's integrated workforce management system. Seamlessly optimise HR and staffing decisions and align with the exceptional standards of the industry.
Modern. Cloud-based. Connected.
For luxury brands across Europe, tamigo's workforce management system is the cornerstone in digitalising core HR and operational workflows.
Sync with data from all your other systems; from HR to POS, Payroll to Power BI. The result is an enhanced way of scheduling staff and tracking sales — whether they're in-store or at counters.
Managers can make smarter daily decisions. HQ gains the big picture over performance. All while staying compliant with local and national worktime laws and agreements.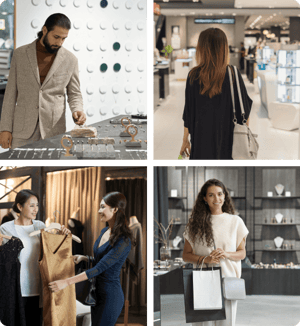 Pros: User-friendly and very good support from the customer service.
Cons: Nothing. It integrates with all the necessary applications and leaves nothing out.

Lucie S. via Capterra
Employee at one of our luxury retailer customers

Elevate your luxury retail teams
Your sales advisors and other frontline employees are your greatest asset in providing a luxurious customer experience. Give them the best-of-breed tools to organise their work days. With tamigo's workforce management system they:
Always have their updated staff schedule at their fingertips with the tamigo app
Stay in the loop with the latest news, thanks to our internal communication features
Are able to seamlessly and easily report on personal sales

Can request time off, bid on extra shifts and review their worked hours
GUIDE
16 tech tools your luxury retail brand needs
Looking to streamline your processes and empower your sales consultants to deliver a luxury shopping experience to you VIP clientele? We've put together a list of 16 HR tech tools you should definitely consider.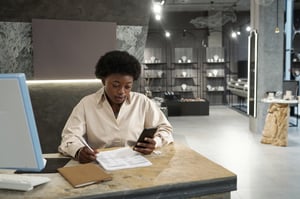 The complete package for
luxury retail companies
Staff scheduling and absence management
Employee app and
digital time clock
Payroll simulation, custom KPIs and reports
Payroll, POS and
ERP integrations
Enter your details below and we'll be in touch to find a suitable time.