Transform operations with advanced retail scheduling software
Turn your workforce management into a competitive advantage with our cloud-based employee scheduling solution for retail. Maximise productivity, retain employees and comply with labour laws.
Why retailers choose tamigo
tamigo's cloud-based retail scheduling software optimises employee retention in retail companies across Europe.
With our workforce management you empower all stakeholders – from HR and Payroll to district and store managers – to make better decisions. Whether that's smart employee scheduling, transparent internal communication, or data-driven decision-making.
Meanwhile, in-store employees benefit from a user-friendly mobile app for seamless communication and self-service.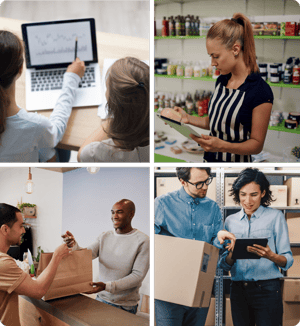 Save time, reduce admin and increase engagement
Give your managers optimised scheduling tools
Shift planning in tamigo is based on firm data, not intuition.
Incorporate sales, budgets, forecasted demand and key KPIs — such as labour costs, off-floor percentage and sales per total hours — into your scheduling. It's the complete picture managers need to maximise efficiencies and minimise under- or overstaffing.
Once schedules are made, managers have control over changes, absences and shift swaps. Staff themselves can bid on available hours or exchange shifts.
It's less manual admin for everyone, more flexibility and a more engaged workforce.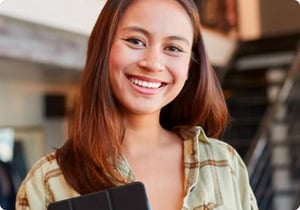 Optimise processes company-wide
Streamline country-specific payroll and HR policies with tamigo's retail scheduling and management software.
Combined with precise time and attendance reporting, this saves you vast amounts of time. And ensures accurate wages for all employees.
The best part? You can integrate tamigo seamlessly with your POS, but also any other software solution – from HR and ERP systems to recruiting, and learning platforms. This way you establish a seamless flow of operational data across your entire company.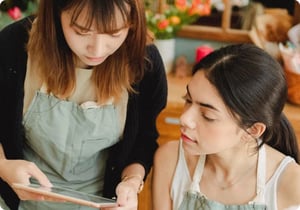 Today, when someone calls the head office, we can look into the same system together. The paper is gone and everything runs digitally. This ensures more relaxation, transparency, security and trust for our employees.


Philipp Schockenhoff
HR team leader, Bijou Brigitte

Transparency and flexibility throughout your company
With tamigo, district and store managers can:
Reach employees via SMS, notifications or in

-

app

messaging

Post announcements to specific departments or groups of employees

Notify staff immediately of changes

to

schedules

Comment on shifts (e.g., "Please promote the new collection")

Compare staff turnover and absences across locations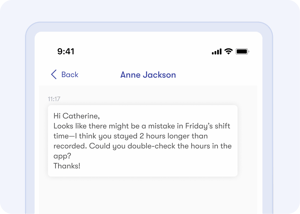 Trust and self-service for employees
In the tamigo app, employees can:
Access a digital, always up-to-date shift plan
Manage their absences and holidays
Check in and out to shifts via the mobile time clock
Chat one-to-one with colleagues and managers
Stay informed on company news and real-time updates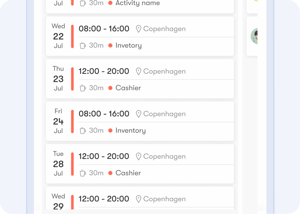 CHECKLIST
Free workforce management checklist for retail
Looking at the workforce management software market for retail and feeling overwhelmed? We've compiled a handy checklist with 32 essential capabilities that your software needs.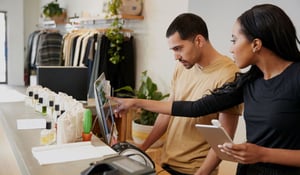 The complete package
for retail companies
Staff scheduling and absence management
Employee app
and digital time clock
Payroll simulation, custom KPIs and reports
Payroll, POS
and ERP integrations
Enter your details below and we'll be in touch to find a suitable time.