Employee scheduling
that leaves nothing to chance
Keep every location on track with data-driven staff scheduling. Automatically factor in KPIs, working time rules and AI-driven optimisations.
Ideal for
retail
and
hospitality
chains
Cost-effective
With optimal employee scheduling, you avoid under- or overstaffing. Keep labour costs stable and service levels high.
Compliant
tamigo flags potential worktime infractions during planning. Lift the burden of compliance off your HR team's shoulders.
Flexible
Make organising worklife easier for staff, with in-app shift swaps and instant notifications of schedule changes.
OPERATIONS
Gain new
planning insights
View every one of your locations' schedules in real-time. Enhance collaboration between regional and general managers and establish best planning practises.
MANAGERS
Enhance employee
scheduling
Guide managers' planning with real-time KPIs, absences and costs. tamigo also offers AI-backed shift generation ⁠— high-quality shifts at the touch of a button.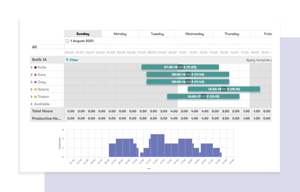 HR
Cast a compliance
safety net
tamigo is configurable to contracts and agreements — national and international. With these rules in place, compliance is automated across markets.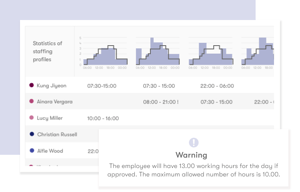 EMPLOYEES
Give staff
more flexibility
Employees' expectations around working hours have changed. Help them balance life and work, with easy shift bids, swaps and holiday requests — in one intuitive app.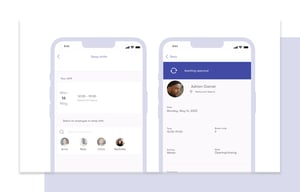 tamigo has given both management and the employees an overview of schedules and wages, which we could not have gotten any other way.


Anita Møllebro
Retail Design Manager, Lakrids by Johan Bülow
Staff scheduling software
for deskless workers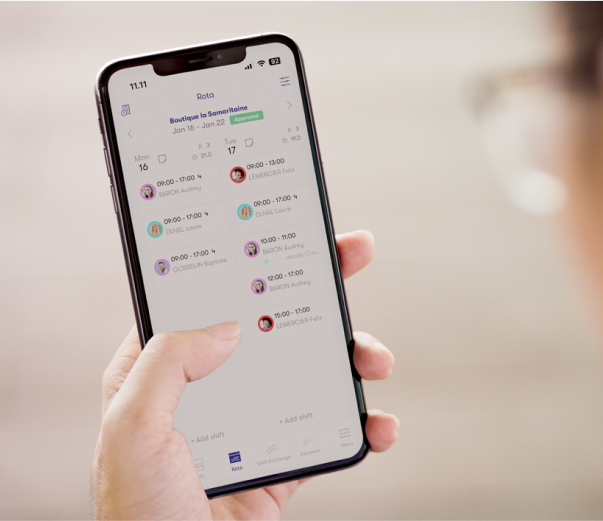 For managers

Most managers prefer to do their core scheduling in tamigo at a computer. But when they're on their feet, the app comes into its own.

In a few of taps, they can edit shifts, manage bids or swaps and more.


For employees

With a clear overview of shifts in their pocket, staff are never in doubt about when or where they're working next.

Whenever changes are made, they're instantly notified.




Enter your details below and we'll be in touch to find a suitable time.