Empower your staff with restaurant management software
Enhance the efficiency of your restaurant operations with tamigo's modern workforce management software. Easily streamline operations, optimise shift scheduling and elevate resource allocation – across all locations.
Why restaurants choose tamigo's restaurant management
Restaurants are incredibly fast paced environments.
To successfully run a chain or group, you need a firm handle on company-wide labour costs, revenue and staff communication.
That's why restaurant businesses across Europe choose tamigo. To maintain consistent operations across every location, and empower managers and employees to provide excellent customer service.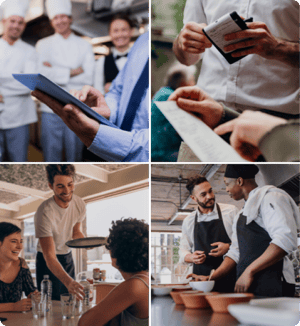 Standardised and simplified hospitality operations
Give your restaurant managers a financial framework
tamigo integrates with your POS systems and table booking software, giving restaurant managers a clear view of demand in the moment, and for the days ahead.
Planning shifts based on expected number of guests leads to a better customer experience, lessening the risk of over- or understaffing. With every adjustment made to a day, the impacts on labour costs and KPIs are visible in real time.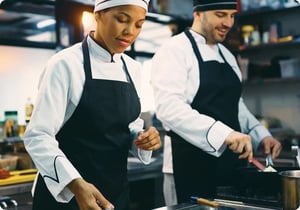 Get complete oversight of every restaurant
tamigo's workforce management establishes a shared, reliable set of restaurant processes, company-wide. Whether it's checking wage percentages, validating worked hours or tracking employee performance — you know that every manager is working efficiently while complying with rules and regulations.
Meanwhile, head office gets the master view over every location's scheduling. Managing and optimising costs becomes far more proactive.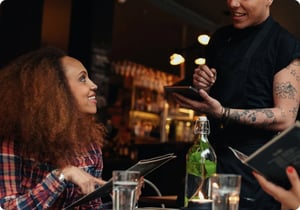 It is incredibly important that we are able to see what our shift schedules costs while we're making them. In addition, tamigo accurately display labour costs against revenues across all the restaurants.


Tommy Hvid
Operations Managers, Stick'n'Sushi

Enhance your employee experience
Improve company-wide staff communication
In tamigo, restaurant managers can:
Instantly notify employees of changes to the shift schedule

Attach notes to shifts (e.g., "No salmon today")

Upload info about new menu items or recipes

Track employee turnover and absence rates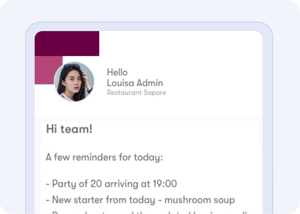 Give staff flexibility and clarity
In the tamigo app, employees can:
See the always-up-to-date schedule

Swap shifts or request holidays

Check in and out with the app's time clock

Stay informed on company and restaurant news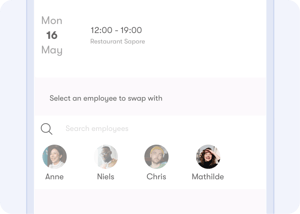 "Restaurants are such dynamic environments. Workforce management software acts like an anchor, keeping your costs stable no matter what the day throws at you."
Learn how restaurant chains and groups maintain sustainable growth from our CEO Jakob Toftgaard.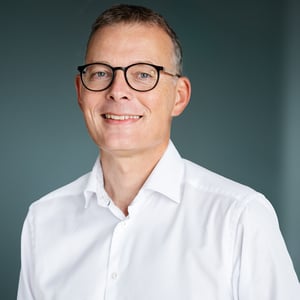 The complete workforce management
package for restaurants
Shift planning and absence management
Table booking and payroll software integrations
Wage cost simulation and productivity reports
Employee app
and timeclock
Enter your details below and we'll be in touch to find a suitable time.