Unlock y

our hospitality staff's full potential
No matter if it's low season or high season. Maximise your hotel's efficiency and profit with tamigo's modern hotel management software. Optimise staff management all year round and empower your hospitality staff.
Runaway labour costs?
Unreliable time tracking?
As the hospitality industry rebounds from challenging years, outdated workforce management remains a persistent problem.
Without a smarter solution for planning hourly and monthly employees, your hotel chain is overspending on wages and temp workers, while facing regulatory risks associated with inflexible legacy systems. In today's competitive and fast-paced hotel industry, these issues can severely impact your chain's performance and success.
tamigo's cloud-based hotel management software solution changes that. It integrates with all your systems, enabling optimised forward-looking scheduling, KPI tracking and compliant T&A management.
Empower your GMs to run more efficient operations. And get the full view of costs and performance in HQ.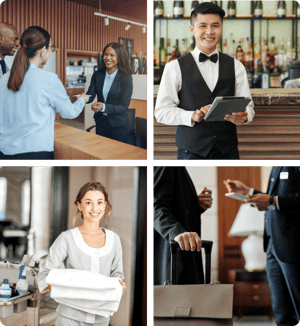 In a nutshell, tamigo is incredibly helpful for controls, budget checks as well as any payroll activities. It has saved us enormous amounts of time that we had to spend before.


Ronny Wilke
Administration Manager, Hotel des Nordens

Extraordinary service starts with a superb employee experience
Maintain an easy overview of KPIs, costs and performance
Optimise your hotel chain's operations 24/7 to provide a superior guest experience while also reducing costs. No matter if you run a small boutique hotel or manage a large international chain. With tamigo you:
Benefit from seamless PMS, HRM and HCM integrations and open APIs.
Ensure compliant T&A and mobile clock-in and out across all locations.
Maintain the bird's eye view over staffing and easily benchmark performances.
Keep control of labour costs of hourly and monthly employees and identify overspending.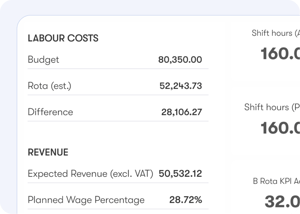 Enable your GMs to efficiently manage the seasonal workforce
Peak season? Low season? No problem! Empower your general managers to schedule the right people according to actual demand, budget and qualifications. With tamigo they:
Keep the operational overview 24/7 and make sure that schedules are profitable.
Manage constant schedule changes throughout the month and allow for shift swaps.
Track built-in or custom KPIs across locations (budget vs. planned vs. actual).
Benefit from flexible multidepartment planning with customisable activities and include temp workers.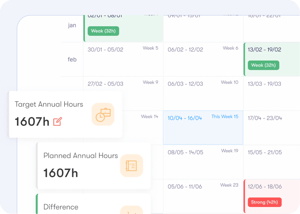 The complete package
for hotel chains
Data-driven scheduling
and forecasting
Compliant T&A and
mobile clock-in and out
KPI benchmarking
and reporting
PMS, HCM and time clock integrations
Enter your details below and we'll be in touch to find a suitable time.