Internal

communication

tools to engage your workforce
Make communication in your company transparent, centralised and secure! Quickly share information and empower managers to engage with staff.
Ideal for
retail
and
hospitality
chains
Transparent
Make schedules and timesheets crystal clear for all stakeholders. And automatically send notifications in case of changes.
Centralised
Increase your control and oversight by gathering all internal communication onto one platform.
Secure
tamigo's internal communication tools are fully GDPR-compliant and come with security features such as SSO.
HEAD OFFICE
Reach your
entire workforce
Post important announcements on tamigo's front page — to the entire company or per department or location. Send out SMSs or use the staff messaging app tamigo Chat.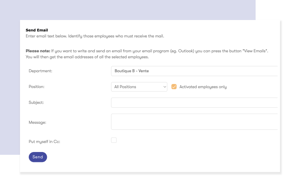 EMPLOYEES
Increase employee
engagement
Give workers a quick and secure way of contacting colleagues and managers. Let them add comments to shifts, access product information and more.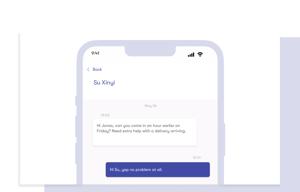 HEAD OFFICE
Build a company
knowledge hub
Add relevant documents to tamigo where everyone can find them. It's the perfect place to store employee handbooks, HR policies and product info.
We easily communicate important news and engagement initiatives such as the employee of the month on the front page. It's great to be able to reach all employees through tamigo.


Ronny Wilke​
Administration Manager, Hotel des Nordens

Staff messaging app

with tamigo Chat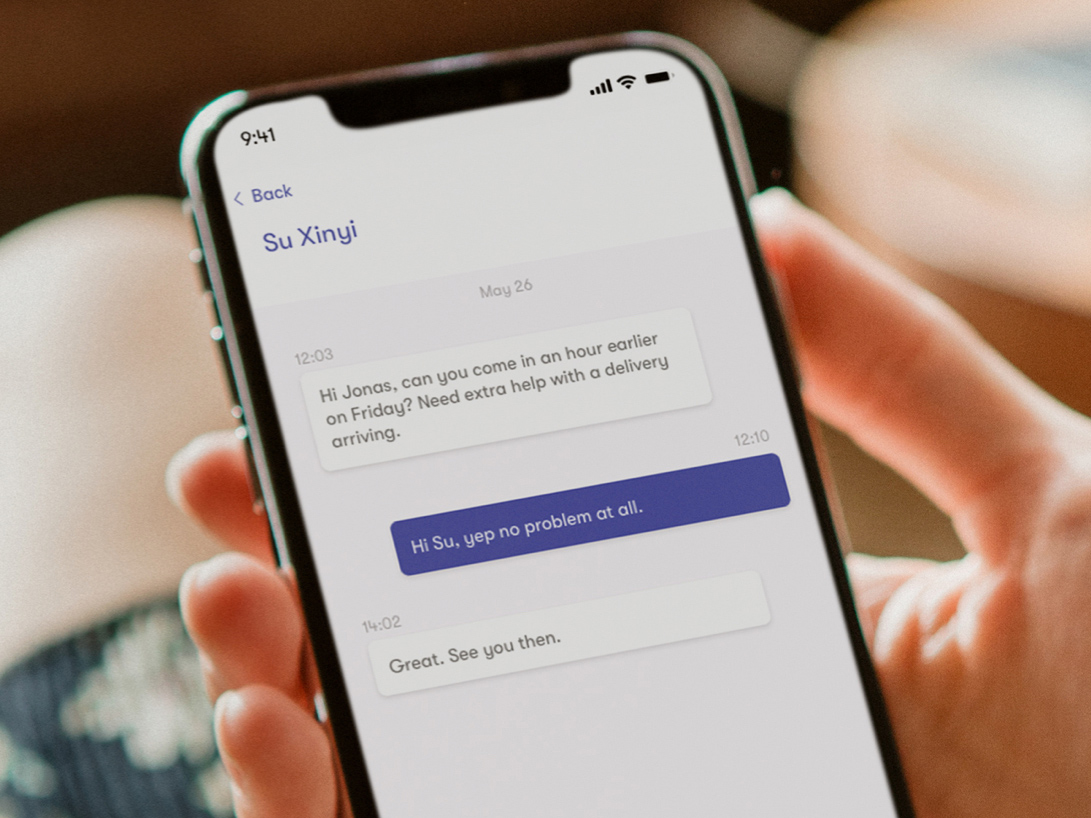 Say goodbye to scattered chats across emails, social media and SMS!

Our instant messaging tool tamigo Chat facilitates easy internal communication between staff and managers — becoming the hub for all work-related chats and news.

Employees can write one-to-one with colleagues and managers. Admins can post announcements to individuals, specific departments or the whole company.

Enter your details below and we'll be in touch to find a suitable time.