Digital signatures in

tamigo
Get your employee contracts and HR documents signed in no time.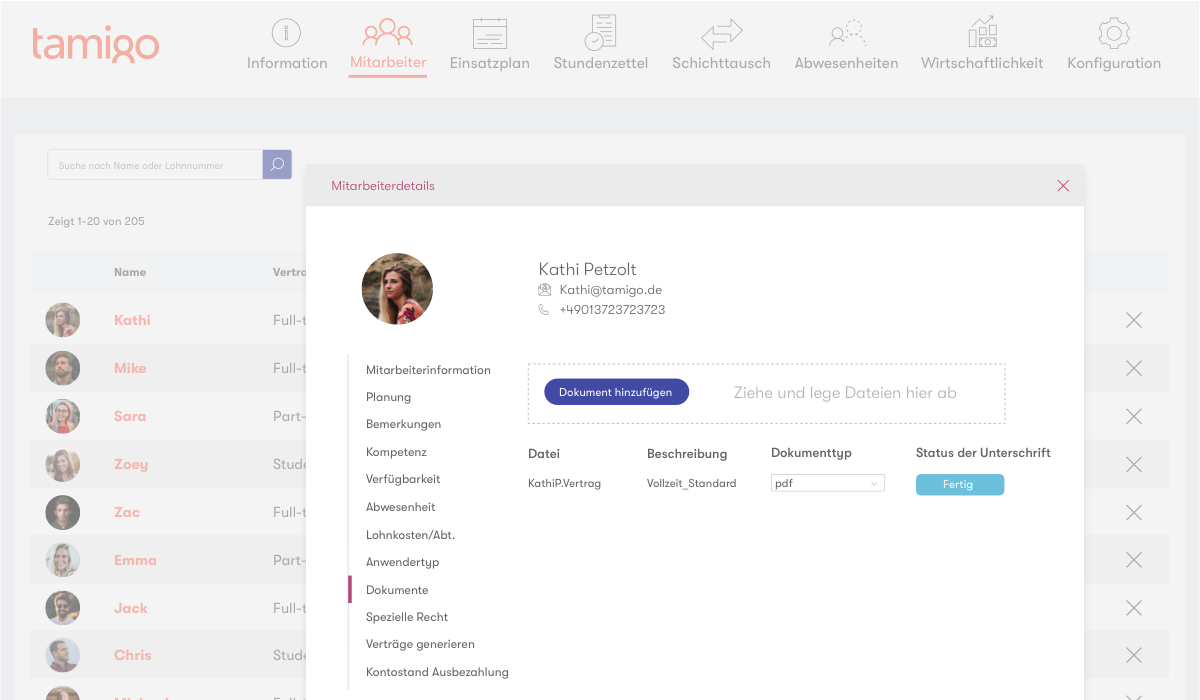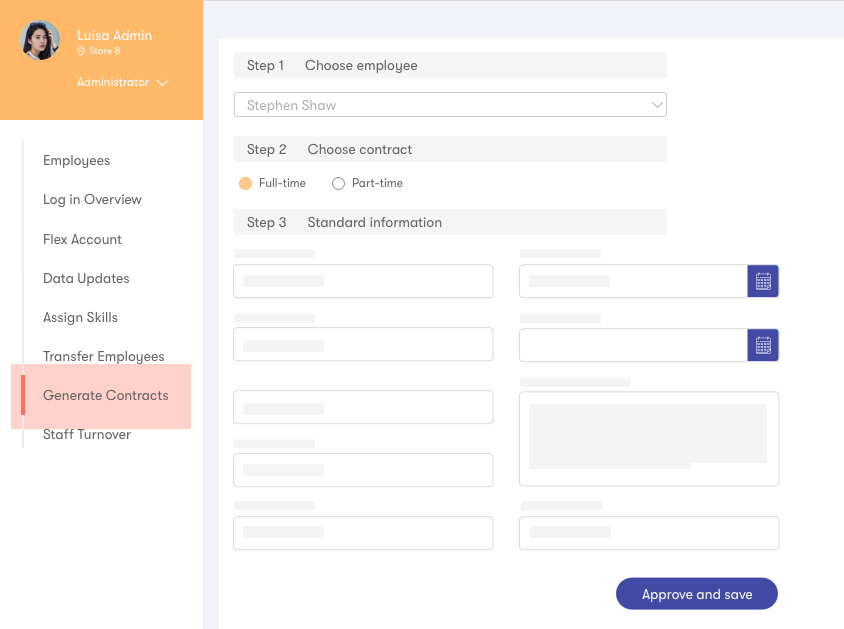 Paperless and legally binding
Through our Addo Sign integration, you can generate, send, approve and store electronically signed HR documents in one easy workflow. All without leaving tamigo.

This end-to-end digitalisation saves your business time and resources. And staff and managers get a frictionless signing experience.

Employee contracts are the primary use case, making it ideal for retailers with large, hourly workforces.
Generate, sign and store in one easy flow
Generate an employee contract or HR document in tamigo using one of your templates. After making any edits, select the option to send it for signing.
The recipient(s) gets an email or text, requesting their signature. They can digitally sign with national eID, SMS code or the click of a button.
Copies of the signed doc are sent to all relevant parties. Plus, it's stored in tamigo — accessible to employee, manager and HR.
tamigo users –
get started now
We'd love to discuss adding digital signatures to your workflows.
Fill out the form and we'll be in touch to arrange a call.
Alternatively, you can contact your tamigo Customer Success Manager directly.
Don't have a Customer Success Manager? Contact support@tamigo.com
Increase operational efficiency
Cut document turnaround time for stakeholders across the company. Get rid of siloed filing systems and increase transparency.
Free up your HR team
Reduce the amount of printing, scanning and emailing your HR team do every day. Give them time to focus on more valuable work.
Ensure compliance and security
Digital signatures are legally binding in all EU member states. They can't be forged, and the signing workflow preserves an auditable log.
Improve the employee experience
Don't make new hires Google their nearest printshop (or wait days for the post). Let them sign contracts in minutes, on any device.
Decrease your environmental impact
Paper production is energy intensive and contributes to deforestation. Going paperless supports your sustainability goals.